CURRICULUM VITAE
Version française • Versão portuguesa • Nederlandse versie
PERSONAL DATA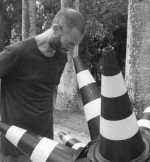 Yorik van Havre
Born in Ixelles, Belgium on June 23rd, 1973, belgian citizen, holder of brazilian resident permit • Bairro Vila Buarque, São Paulo, Brazil • +5511 99487 0628 • • yorik.vanhavre • Facebook • Twitter • LinkedIn • https://yorik.uncreated.net
WORK EXPERIENCE // CORPORATE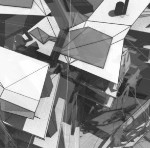 10/2006 - present / Săo Paulo SP / Brazil
Architect / Principal
Project development and management of residencial, commercial and institutional projects • Detailing and execution documents • 3D rendering and animation • Worksite control. More on https://www.uncreated.net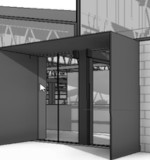 05/2016 - present / Madison WI / USA
Architect / Partner
Project development and management of residencial, commercial and institutional projects • Detailing and execution documents • 3D rendering and animation •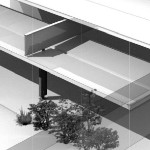 10/2006 - 03/2007 / Săo Paulo SP / Brazil
Architect / Project management and development
Transformation works in cosmetic factory in São Paulo • Development of several supermarket projects • Detailing of executive project for several residencial projects • Transformation project for a factory in São Paulo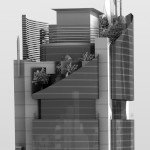 06/2005 - 08/2006 / Săo Paulo SP / Brazil
Architect / Execution management, worksite survey, execution project management
Transformation of Carrefour Marginal supermarket, Săo Paulo (15000m²), worksite management & survey Transformation of Carrefour Morumbí supermarket, Săo Paulo (10000m²), execution control, project & survey • Urban development plan of Almoloya de Juarez, Mexico, project and enquiries • Shopping center in Brasilia (55000m²), project management • Shopping center in Goiânia (300000m²), project management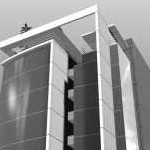 10/2002 - 08/2004 / Fortaleza CE / Brazil
Architect / Conception and project management
Several residential towers in Fortaleza, planning and project management • High-standard office complexes in Brasília, programming, conception and project development • University campus in Palma de Tocantins, programming and conception • Several seafront resort complexes on the Ceará coast, conception and project development • Sale and publicity material of several projects (3d imaging, animations, outdoors, etc)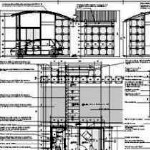 02/2002 - 09/2002 / Porto Alegre RS / Brazil
Architect / Design, conception and detailing
Design and detailing of equipment in sport facilities • Reorganization, interior and structural design of brewery Dado Bier in Porto Alegre • Design and ambient study of campus of Unisinos university • Detailing of several types of urban and interior equipment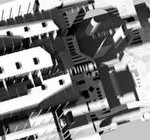 DIRETÓRIO DE EMPRESAS
04/2001 - 10/2001 / Santa Maria RS / Brazil
Designer / Design, programming, visual communication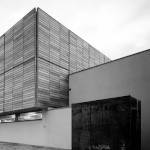 ATELIER D'ARCHITECTURE DELEUZE & METZGER
12/1999 - 12/2000 / Brussels Belgium
Architect / Project and execution management, 3d imaging, technical detailing
Central train station of Brussels, design and various studies • Namur Stock Exchange, project and graphic presentation • Bank agency in Brussels, conception, detailing and various studies • Théâtre de la Balsamine in Brussels, execution management and technical detailing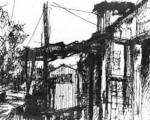 JONKER + BARNES ARCHITECTS
07/1999 - 11/1999 / Cape Town South Africa
Architect / Sketches and conception, architecture and structure projects, detailing
Faculty of Engineering and Architecture, transformation and recycling • Court House, technical detailing • Commercial centre in Cape Town, sketches • Church in township zone, sketches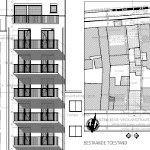 11/1997 - 05/1999 / Knokke Belgium
Architect / Project detailing, volume studies and project development
Residential building (~600m²); design and various studies • Minor residential projects, design and studies • Renovation of protected buildings, documenting, design and studies • Gymnasium and swimming pool, design and project • Renovation works in an hotel • Residential zone (~1000m²); design & studies • Social housing (~3000m²); programming and project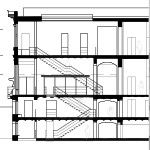 TEAM FOR BUILDING RESEARCH
10/1996 - 10/1997 / Brugge Belgium
Architect / Urban design, technical studies, project development
Multifamily buildings, sketches and design • Social housing, programming, conception and studies • Technical studies at different phases of the project • Renovation of protected buildings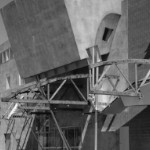 10/1995 - 01/1996 / Los Angeles CA / USA
Intern / Design, model building, presentation drawings
Pedestrian path through a Los Angeles suburb • Gymnasium in La Havana de Cuba • Housing in Vienna, competition • Los Angeles Children's Museum, competition • White House in Washington, competition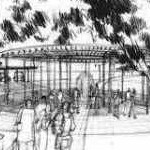 08/1994 - 04/1995 / Brussels Belgium
Intern / Sketches, CAD, project development
Car-wash in Conrad Hotel, Brussels • Renovation of a residence • Residential project ~200m²
WORK EXAMPLES // COMPETITIONS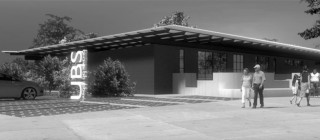 Brasília Brazil
A project entry for a health facility in Brasília. The proposal focuses on an extremely simple schema under an integrated, extensively naturally ventilated and connected facility made to receive people.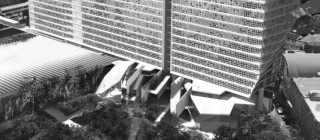 Belo Horizonte Brazil
A project for the new Belo Horizonte city offices. The proposal works as a massive and monolithic block on top of a bus transit station, which dissolves into a dense array of tools and functions aimed at the public on the lower levels.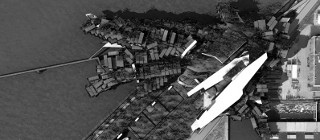 Amsterdam Netherlands
A project entry for the OpenFort 400 competition in Amsterdam. The proposal investigates density, stacking, and infectious spots as ferment for innovative, emergent systems of urban design.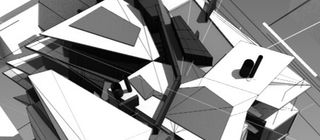 Lima Peru
A building with about 30 loft apartments. Project made with archs. Maíra Zasso and Janis Hese. Mainly a reflexion over diffraction, opening, circulation space as a social and structural system and again a quest for some new life quality.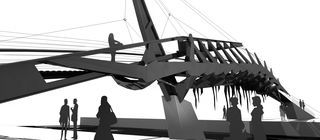 Liverpool United Kingdom
A footbridge over the Liverpool-Leeds canal. Project made with archs. Maíra Zasso and Janis Hese. A tentative to intersect the dark industrial past and a kind of nostalgic feeling, along with a strong over-tensionated movement...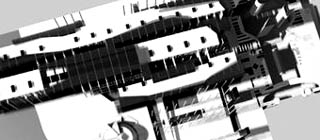 Moscou Russia
Project for the new offices of the city council of Moscow, Russia, project made with arch. Thomas van Havre. The project constructs itself on a grid that grows in all directions, spreading out of its bath.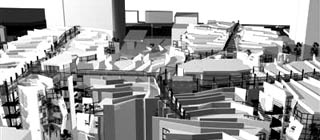 Aomori Japan
Competition for a housing complex of 200 units and community services in Aomori, Japan. Project made with arch. Maíra Zasso. It deals with difference of scales in surrounding urban environment and heavy population density in compact area.
WORK EXPERIENCE // BUILT WORKS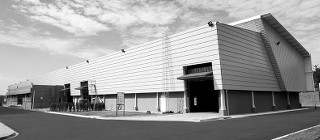 Lanxess factory
Porto Feliz Brazil
Projected with Mario Francisco Arquitetura, 2013. Tasks done: Conception, detailing and execution project of a work hall for a factory, total built area 6 500 m²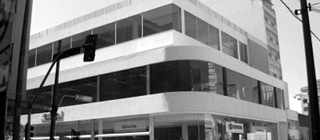 Garagem Collection
São Paulo Brazil
Project by Kanarik Arquitetos, 2008. Tasks done: Execution project. A garage with car vending area, total built area 5 000 m²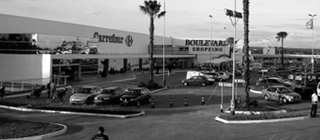 Carrefour Terminal Norte
Brasília Brazil
Project by Cabeza Sastre, 2006. Tasks done: Project conception, feasibility and development. A shopping mall with supermarket, total built area 55 000 m²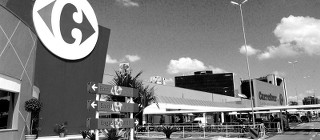 Carrefour Marginal Pinheiros
São Paulo Brazil
Project by Cabeza Sastre, 2005. Tasks done: Worksite management, coordination and survey. Transformation of a supermarket, total built area 20 000 m²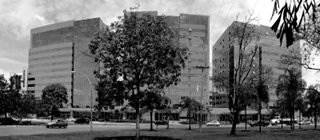 Centro Empresarial Center Sul
Brasília Brazil
Project by Nasser Hissa Arquitetos, 2004. Tasks done: Project conception. A 3-tower comercial complex, total built size 200 000 m²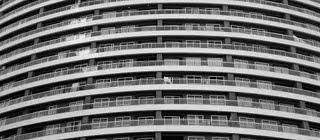 Terraço do Atlantico
Fortaleza Brazil
Project by Nasser Hissa Arquitetos, 2004. Tasks done: Project conception, execution project & detailing A 25-storey residencial tower, total built size 32 000 m²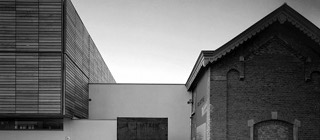 Théâtre de la Balsamine
Brussels Belgium
Project by Deleuze, Metzger & Associés, 2000. Tasks done: Detailing, worksite survey and execution control, Auxiliar projects control. A 2-theatres complex in Brussels, total built size 3500 m²
WORK EXPERIENCE // MISCELLANEOUS
09/2006 / São Paulo SP / Brazil
Working independently, producing 3d, drawing & project development and documentation services for architects and planners.
01/2005 - 04/2005 / Brussels Belgium
Collaboration with architects Janis Hese and Bernard Coomans on different projects in Brussels
10/2000 - 03/2001 / Bamako Mali
Collaboration to development of a dispensary in Kalifabougou, Mali as architect-advisor. The project involved the participation of different NGOs, authorities and local population.
1998 - 2000 / Brussels Belgium
Developement of several websites for architects and architecture-related offices.
01/2000 / Brussels Belgium
Creation of Studio LEM with arch. Janis Hese. The objective of studio Lem is explore the connections between architecture, mathematics and sociology.
1996 - 1998 / Knokke Belgium
Renovation of a residence, interior design, technical studies and worksite control and Reorganization of an apartment; sketches and project
1992 - 1996 / Fujinomiya Japan / Gap France / Marseille France
Participation as a site worker on different construction sites of social projects in Europe and Asia
EDUCATION
09/1996 - 06/1997 / Brugge Belgium
Sculpture workshops in stedelijke academie voor schone kunsten in Brugge
07/1995 / Brussels Belgium
Diploma of Architecture, with distinction degree
09/1990 - 07/1995 / Brussels Belgium
Architecture course at Institut Supérieur d'Architecture St-Luc in St-Gilles (Brussels) including a final project about urban intervention with social housing in Cherleroi (Belgium) and a final thesis awarded with distinction degree: "From church to neighborhood: Connections between suburbs and their significant buildings"
OTHER SKILLS
Hand drawing
Making of several comic books and travel drawings, and active urban sketcher. Numerous project illustrations and perspectives.
Biodesign
Good knowledge of bioclimatism and green design. Basic knowledge of conception principles in geobiologic architecture
Structural calculus
Basic and updated knowledge in dimensionning of wood, metal and concrete structures
Computer skills & BIM
Fluent on Linux, Mac and Windows environments. Very good knowledge of AutoCAD + architectural plugins, Vectorworks, Revit, Microstation, Solbri, ArchiCAD, FreeCAD, 3D Studio MAX, Blender, Photoshop, Gimp, usual Adobe, Corel and Office suites, network and websites maintenance. Active and updated BIM & IFC knowledge. Good programming skills under HTML, Javascript, CSS, VBA, PHP, ASP, Maxscript, Rhinoscript, C++ and Python
Open-source projects
Core developer of the FreeCAD project since 2008, and active scripts writer of the Blender project since 2006, contributor to many other open-source projects
LANGUAGES
Fluent level
French, dutch, english, portuguese
"Emergency" level
Spanish, italian, japanese, afrikaans, esperanto